EN / From a relevant piece in the history of typography, there was a formal and conceptual reinterpretation of the work of the designer chose to create a contemporary piece that holds the essence of the original work.
Josef Müller-Brockmann, composing part of the Swiss school, was characterized by giving a new value to graphic design. At this time it was important to deliver a specific message neglecting the interests of the designers. To accomplish this, careful forms, proportions and composition studies were made to understand how the grid is born to achieve precise mathematical pieces. Behind every apparently simple graphical construction lies a high degree of rationality, scientific grounding and understanding of forms.
Nowadays, this ambiguity is reflected in the work of composer Philip Glass, who is criticized by his contemporaries for his minimalist creations that require a high degree of skill from the interpreter.

ES / A partir de una pieza relevante en la historia de la tipografía, se realizó una reinterpretación formal y conceptual del trabajo del diseñador elegido para crear una pieza contemporánea que conserve la esencia del trabajo original.
Josef Müller-Brockmann, como parte del la escuela suiza, se caracterizó por darle un nuevo valor al diseño gráfico, en esta época era importante entregar un mensaje fluido y concreto dejando de lado los intereses particulares de los diseñadores. Para esto eran realizados meticulosos estudios de forma, proporción y composición con los que nació el uso de la retícula para lograr piezas matemáticamente exactas. Detrás de cada construcción gráfica aparentemente sencilla y de muy rápida lectura, se escondía un alto grado de racionalidad y comprensión de la forma.
En la actualidad, esta ambigüedad se ve reflejada en el trabajo del compositor Philip Glass, quien es criticado por sus contemporáneos por sus creaciones minimalistas pero que a su vez requieren de un alto grado de destreza de quien las interpreta.

FR / À partir d'une pièce remarquable dans l'histoire de la typographie, on a fait une réinterprétation formelle et conceptuelle du travail du designer choisi pour créer une pièce contemporaine qui conserve l'esprit du travail original.
Josef Müller-Brockmann, faisant partie de l'école suisse, s'est caractérisé pour donner une nouvelle valeur au design graphique. À cette époque-là, il était important de transmettre un message fluide et concret en laissant de côté les intérêts particuliers des designers. Pour cela, des études détaillées sur la forme, la proportion et la composition étaient faites, et de cette manière l'usage du grisé est né pour réussir des pièces mathématiques exactes. Derrière de chaque construction graphique apparemment simple et de lecture rapide se cachait un grand degré de rationalité et de compréhension de la forme.
Dans l'actualité, cette ambiguïté est reflétée dans le travail du compositeur Philip Glass, qui est critiqué par ses contemporains à cause de ses créations minimalistes, mais lesquelles en même temps ont besoin d'un grand degré d'habileté de celui qui les interprète.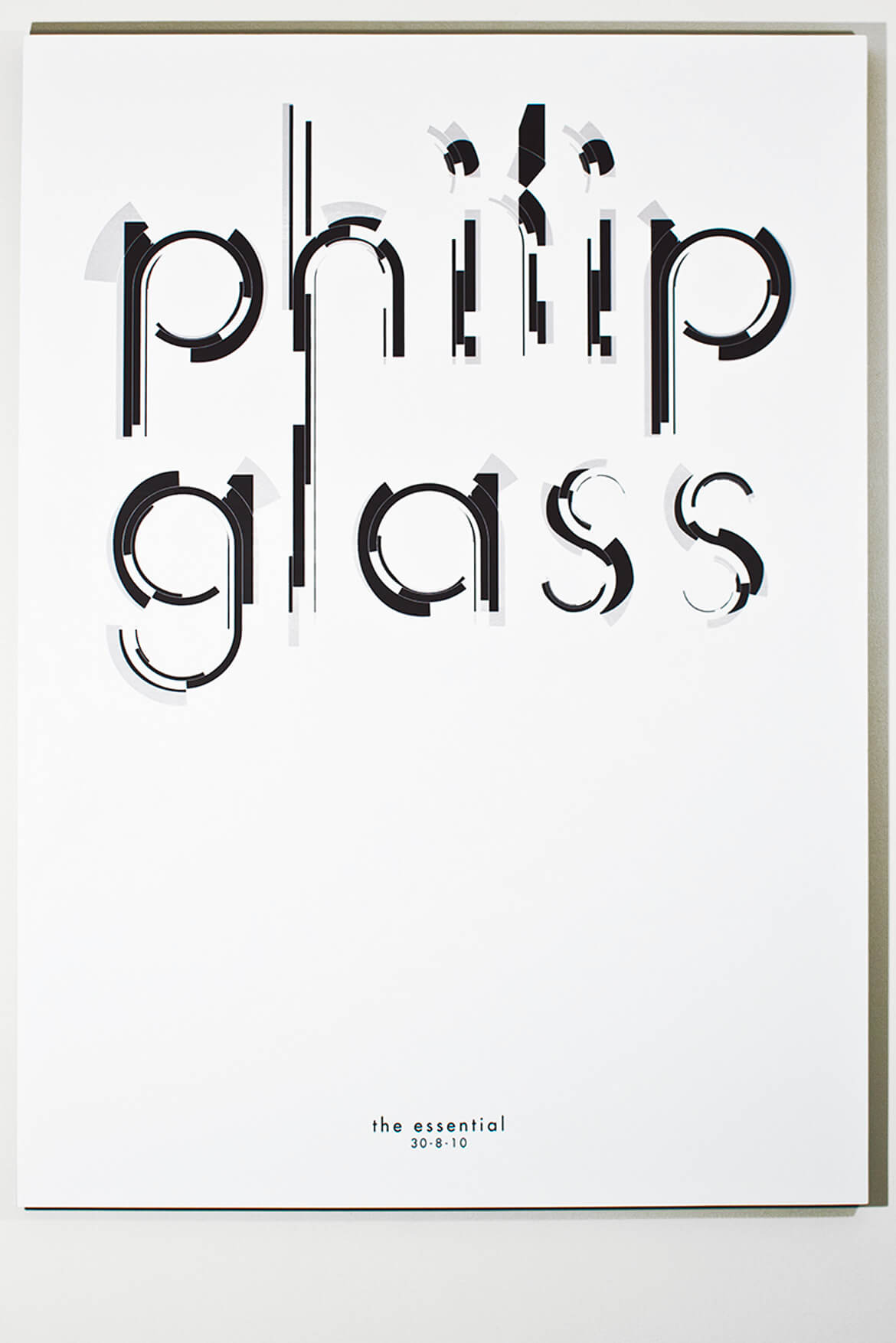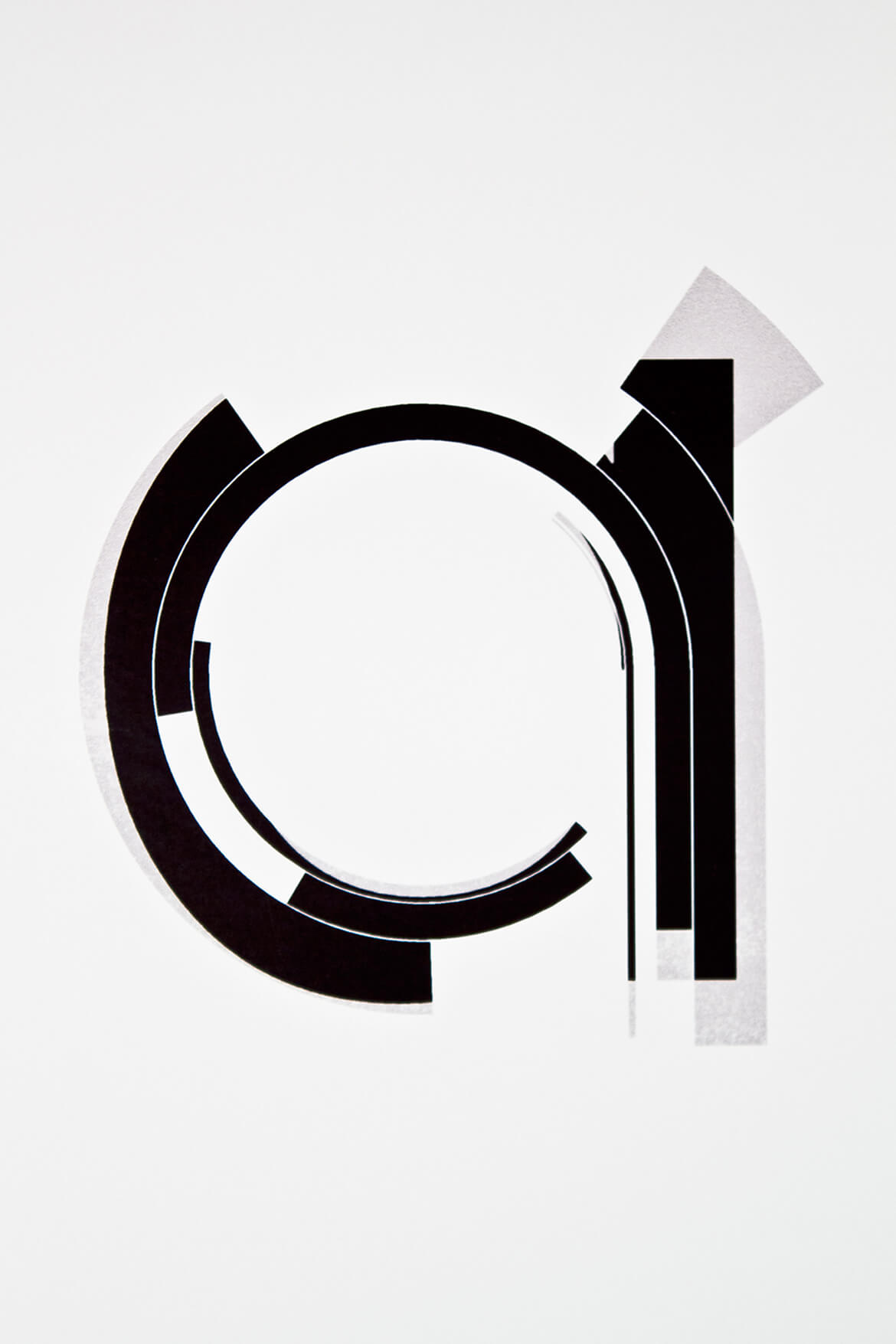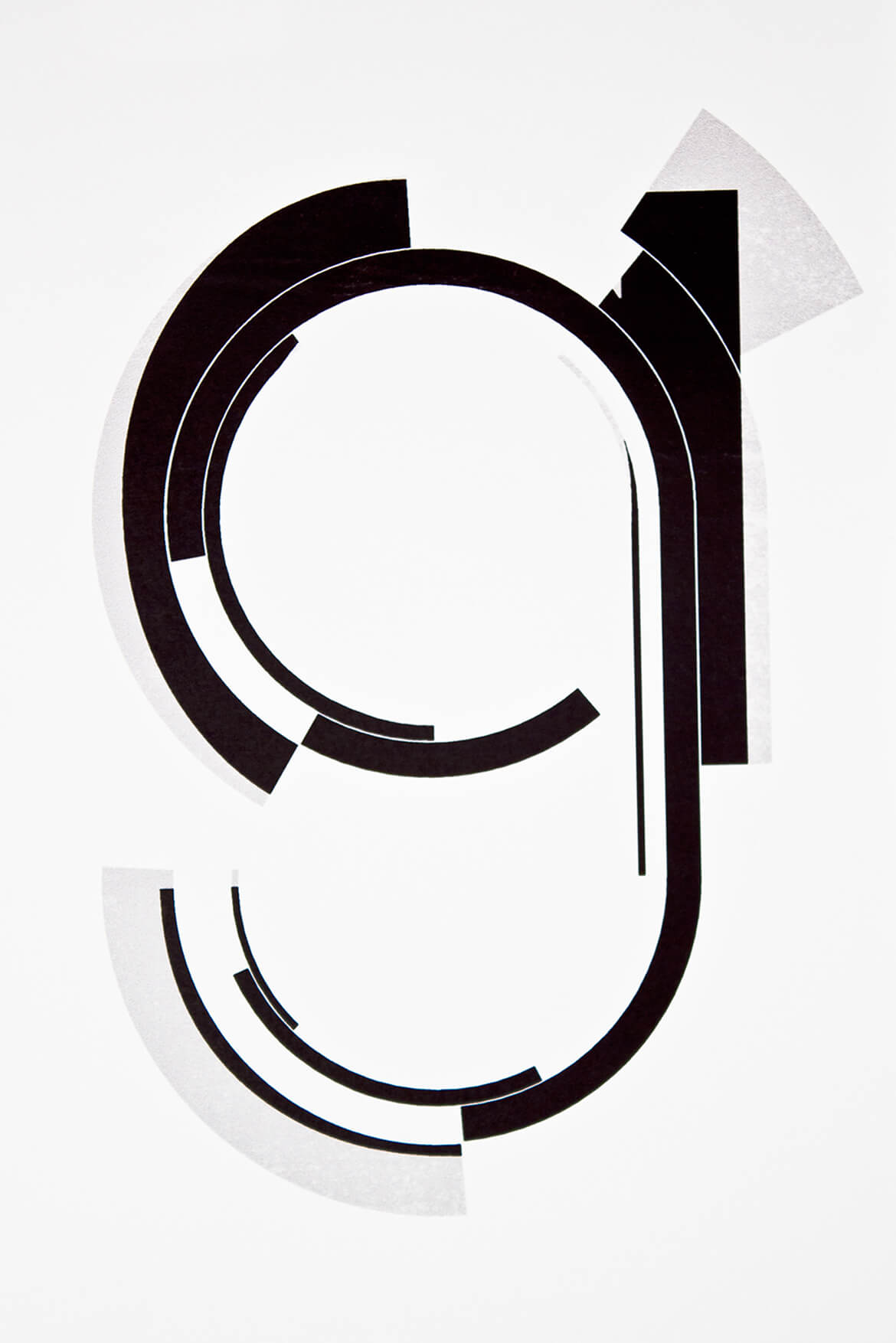 developement / Jaime Patarroyo
photography / Jaime Patarroyo
Universidad de Los Andes
Historia de la Tipografía
​100 x 70 cm
2011