EN / The project explores the digital possibilities of the photography edition to question the public about its continuity. Using the information of digitally stored images, landscapes are created that are radically different from the physical forms depicted but conserve the essence of the original image.
The images created are achieved with the help of sorting algorithms that rearrange the pixels in ascending or descending order according to their RGB or HSB values. This leads us to believe that the end result is a set of data much more logical for a machine, but less understood by a human interpreter.

ES / El proyecto, explora las posibilidades digitales de la edición de fotografía para generar en el público un cuestionamiento sobre la continuidad de la misma. Usando la información de imágenes almacenadas digitalmente, se construyen paisajes que se separan radicalmente de las formas físicas pero que a su vez conservan la esencia de una imagen que una vez nos era reconocible.
Las imágenes construidas se logran con la ayuda de algoritmos de ordenamiento que reacomodan los pixeles de forma ascendente o descendente según sus valores RGB o HSB. Esto nos lleva a pensar que el resultado final es un conjunto de datos mucho más lógico para la máquina, pero menos comprensible para el interprete.

FR / Le projet explore les possibilités numériques de l'édition photographique pour produire dans le public un questionnement sur la continuité de celle-ci. Pour construire des paysages qui se séparent radicalement des formes physiques, mais en même temps maintiennent l'esprit d'une image qui auparavant pouvait être reconnue, on utilise l'information d'images stockées numériquement.
Les images construites sont réussites avec l'aide d'algorithmes d'ordonnancement qui arrangent les pixels de manière ascendante ou descendante selon leurs valeurs RGB ou HSB. Cela fait penser que le résultat final est un ensemble de données beaucoup plus logiques pour la machine mais moins compréhensibles pour l'interprète.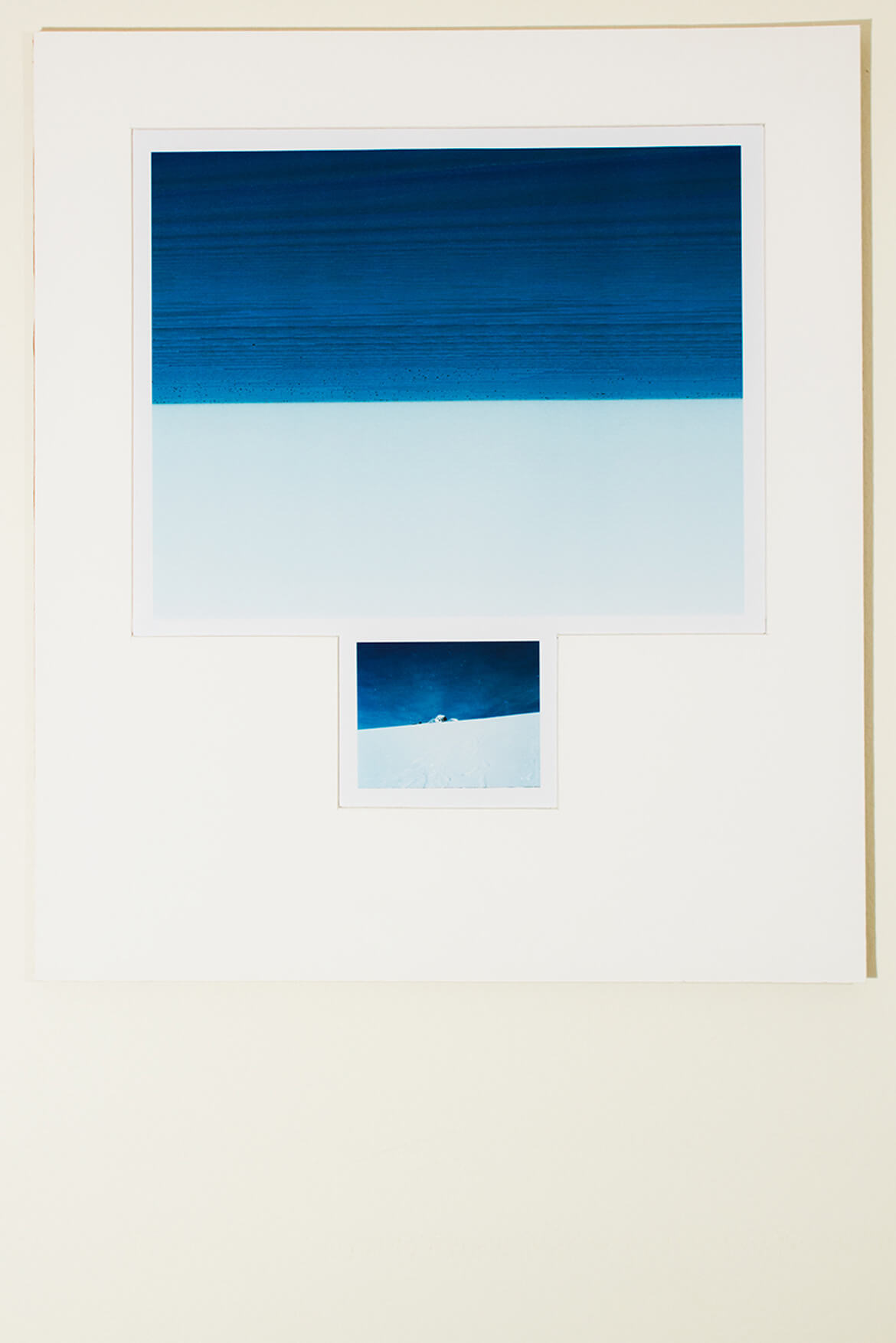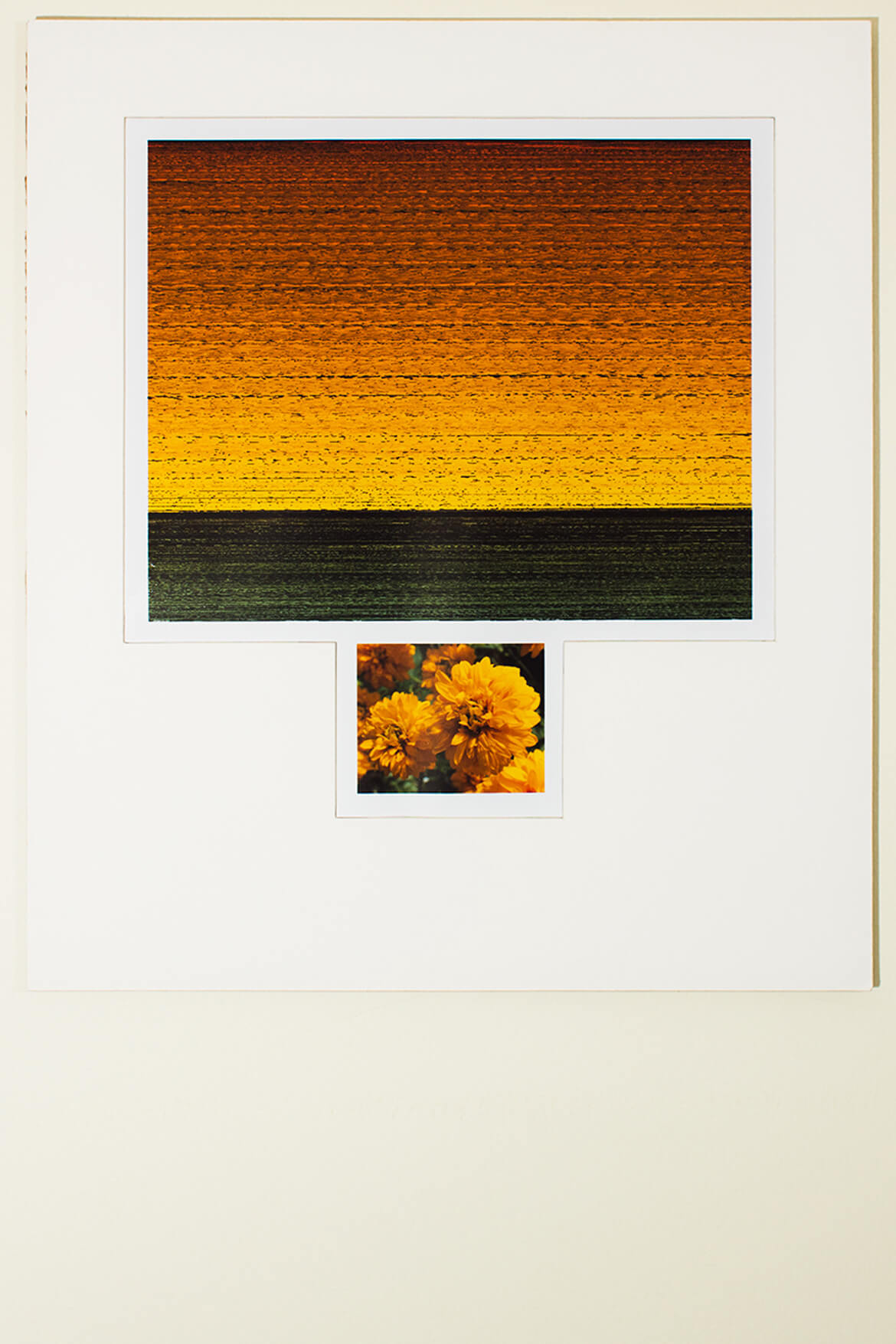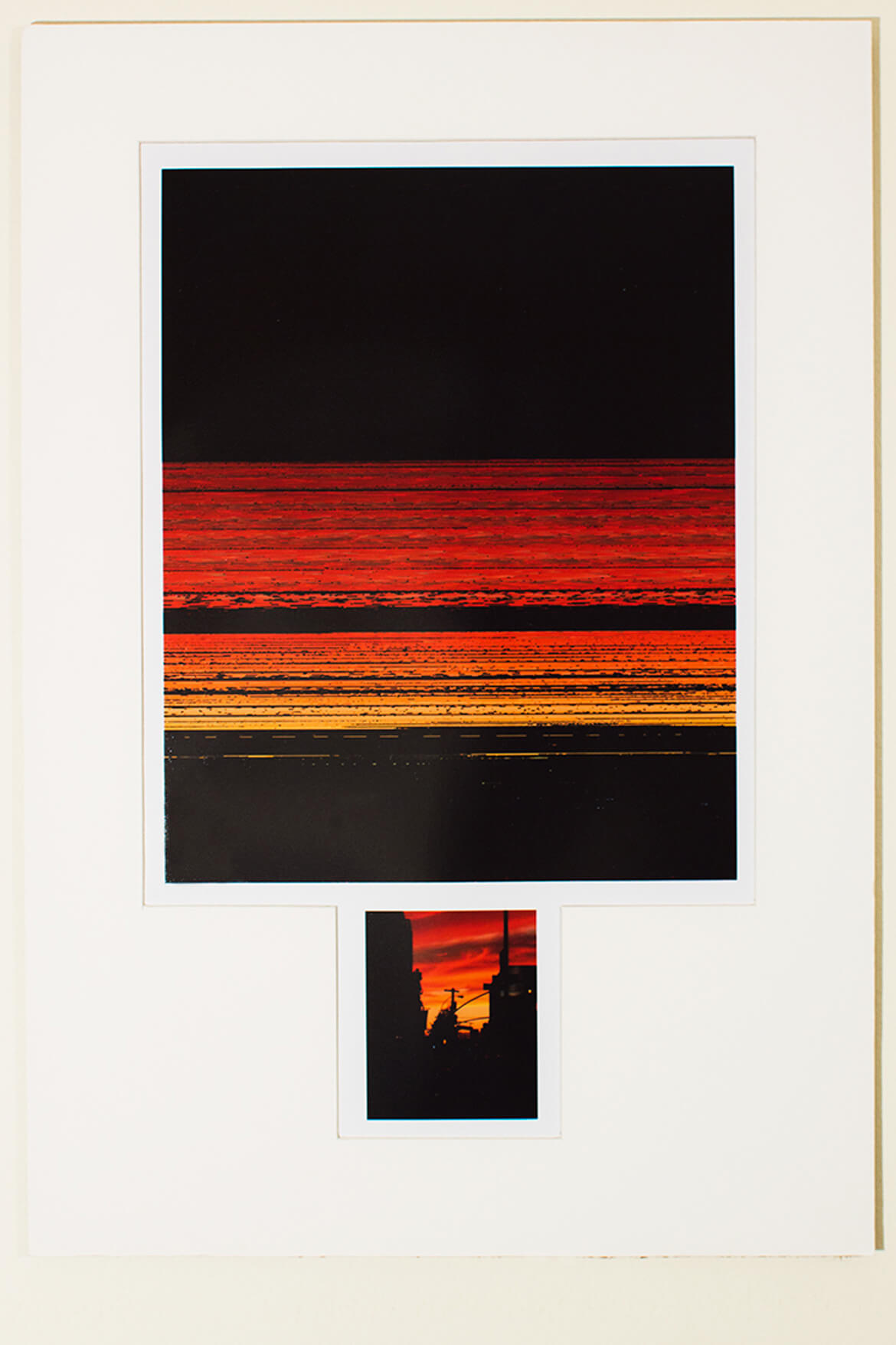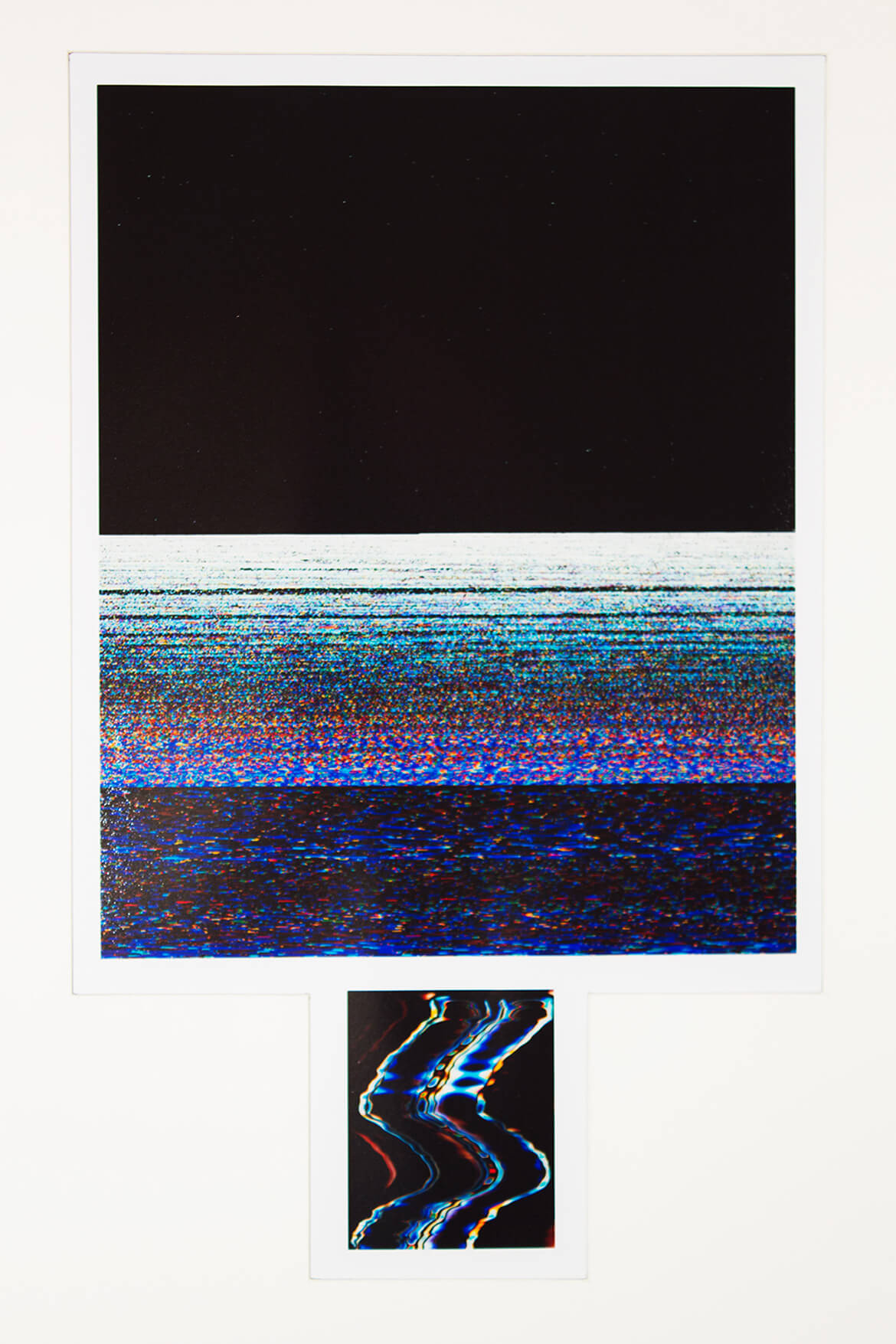 developement / Jaime Patarroyo
photography / Jaime Patarroyo
Universidad de Los Andes
Fotografía Digital
45 x 30 cm
2011